Day 7 - Wednesday 7/14 - Reykjavik


Breakfast: We have to get up early to get to the helicopter tour by 8:00 so we skip the hotel breakfast. After the tour is cancelled, we head into Reyjavik and go to Kaffi and then Brauð & Co ($8 for Hindberjastykk - (raspberry pastry) and Vinarbraud - (pastry with vanilla cream and hazelnuts)
Lunch: ice cream at Perlan Museum
Dinner: Mathus Nordur at the airport ($19)
Drive: 100 km / 62 miles / Gas #4 ($28)
Walk: 10,300 steps / 3.8 miles
Weather: overcast and rainy; We had scheduled a helicopter flight over the erupting volcano for early morning. The pilot met us at the tarmac and pointed to a dark rain cloud hovering over the volcano saying that it was unfortunately too windy and rainy to fly at our scheduled time. The rain forced us indoors for the rest of our time in Iceland.
Things we missed: Reykjavik Old Harbour, Blue Lagoon
Wish we could have spent more time in: Reykjavik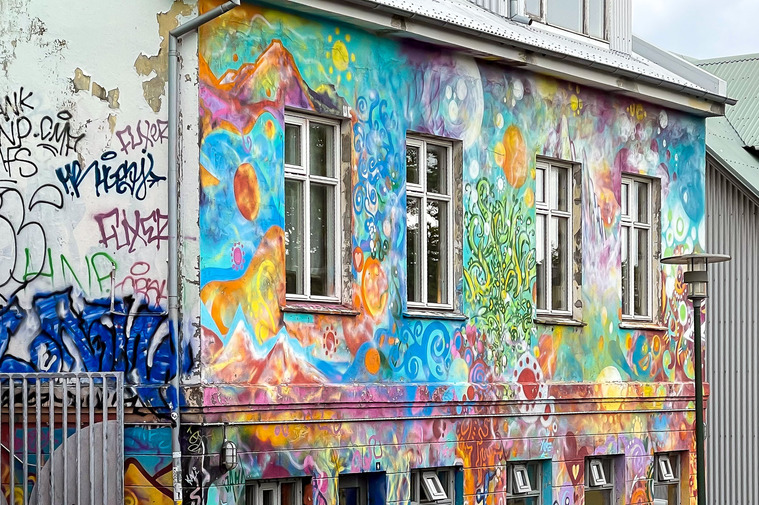 Reykjavik
The helicopter pilot meets us at the airport, points to east and says "see all those clouds and rain? That's where the volcano is." We wait as long as possible for the weather to clear but she comes back out and says we can't fly today. It starts to rain so after getting our Covid tests (required for boarding a plane to the US), we spend the rest of the day indoors at the Perlan Museum which has some interesting exhibits including an indoor ice cave kept at -10 degrees celsius. After one last stop for yarn, we head to the airport.
Drive: 47 km / 45 minutes from Hverdagerdi to Reykjavik
50 km/ 44 minutes to Keflavik Airport
Time spent: 6 hours (8:00-2:00)